House
Sometimes, I have Sundays when I don't any part of the world near me. A sunday that's purely reserved for melancholy and gluing models together. usually those Sundays come after a night of drinking.
Not this one though. The only beer I had came during a game of World of Warcraft and contrary to my normal pattern I staid at home. It was a pretty crappy night, come to think of it. Thank God the 'Oktoberfesten' are coming soon...
Anyway, I found a new way to get through one of these dreadful Sundays and its called 'House'.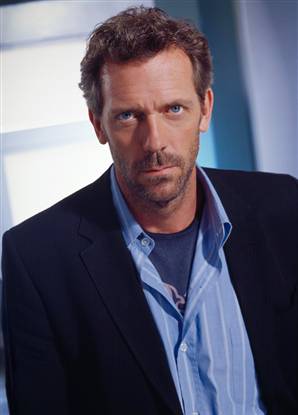 Quite possibly the best series I've come across recently, it features a doctor who doesn't give a crap about his patients. Oh, and he doesn't care if babies die.
Holy crap, why didn't I come across this sooner?? Doctor House can almost be called the badguy of the series. I never thought to see the sidekick of Blackadder in a role like this. Why didn't anyone tell me he was such a great actor?
Anyway, I have the DVD's of two seasons of House and I'll be watching much more before this Sunday is over. Why the hell am I typing this? I've got more watching House to do!
House rules!