Horrors of war!!!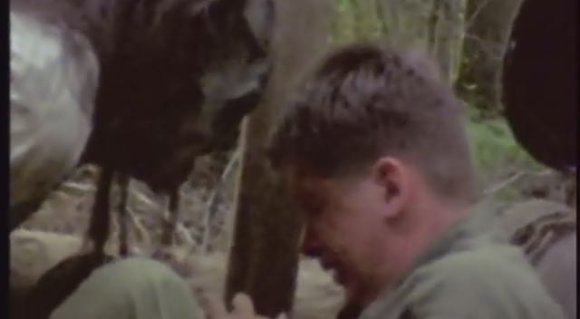 Every once in a while I like to watch what's commonly agreed by the scientific community as 'bad movies'. Not because they're such cinematographically brilliant pieces of art, but because they make me laugh so fucking hard.
Horrors of war is once such picture. It is good enough to count as a movie, yet bad enough to become a source of hysterical laughter. Hours worth of it.
Mind you, you need a decent amount of alcohol before this movie becomes somewhat worth seeing and even then it is a real challenge.. Make sure you have some stupid friends ready to back up in the hysterical laughter and if you're really up for it, use drugs. it helps.
The story? Oh jeesh.. ok. Zombie werewolf nazi zombies. that's it. really. No more. That's all.
So, what does all this ridiculous tripe come down to?
-Zombies
-Werewolves
-nazi's
-Random gunfire
2 MI's. No more because it sucks. No less because if I had been really drunk I would have laughed until my head exploded. That's worth something.
Tally ho!